Issues accessing EHS documents?
As a UI member, you should have access to all documents on our website when you are logged in to your UIOWA 365 account with your HawkID.  Are you logged in to Office365 with your Healthcare ID?  If so, log out and log back into Office 365 in a browser with your HawkID to access the SharePoint Online site.  There is no need to log in to the computer with a HawkID and healthcare employees should not have any issue with a HawkID browser login on a Healthcare machine.
 Additional login instructions are below.
Accessing EHS Written Programs/Documents
We have continued to use SharePoint to maintain EHS written programs and documents.  When you click on a link to a document hosted on a University of Iowa SharePoint site, if you are not already logged into your Office 365 account, the Microsoft Sign In window will appear. See screenshot below.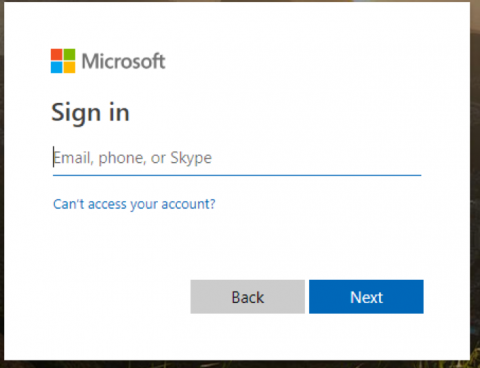 To sign in to your Office 365 account, follow these steps:
Type in your UI credentials in the format HawkID@uiowa.edu (see example below).
Please note: a healthcare ID will not provide access; you must use your HawkID.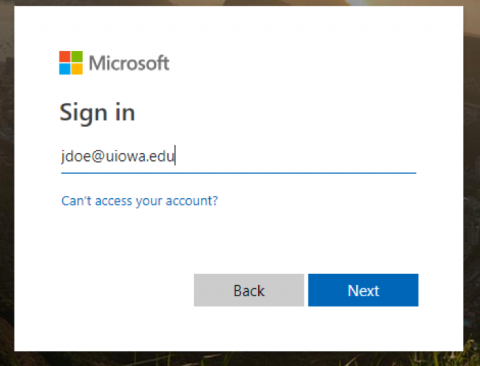 Click "Next".
You will then be redirected to the University of Iowa Login Page with your HawkID filled in.
Enter your HawkID password and click "Log In".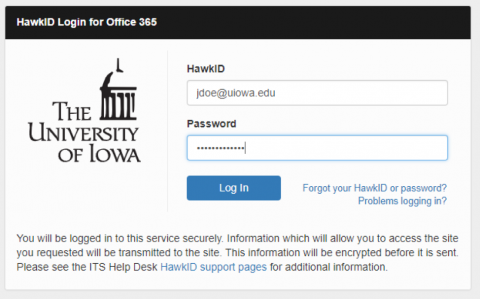 Once logged in, you will be redirected to your document.  You will be able to save your log in information and password for this site so you are not required to log in each time. However, if your computer is set up to clear cookies each time you close your browser, your log in will be cleared and you will need to enter your credentials each time to access a page.
If you do not know your HawkID and/or password, please visit the HawkID Tools Page or contact Information Technology Services (319-384-4357 or its-helpdesk@uiowa.edu).