What's New
Read the latest September Lab News to get informed on new topics in the University community.
Dosimeter badge rates will increase effective July 1, 2014. The increase is necessary to cover overhead and vendor price increases. Please note that EHS has not changed its current price structure since 2002.
Effective July 1, 2014, the following price structure will be in effect: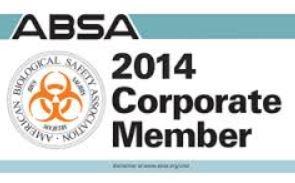 "The name and ABSA Corporate Member logo of ABSA are the sole property of the American Biological Safety Association, Inc., and ABSA does not endorse any activities, materials, or products marketed by this company or organization."