What's New
Users must access all safety courses through Employee Self Service; under the Learning and Development section go to My Training. Click on "Available Online Icon Courses," and find courses listed in alphabetical order.
There may be slight changes in the titles of some courses, and a few of the more significant title changes are listed below:
 Read the latest March Lab News to get informed on new topics in the University community.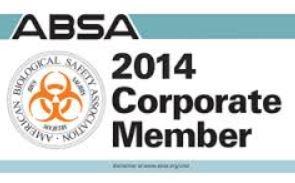 "The name and ABSA Corporate Member logo of ABSA are the sole property of the American Biological Safety Association, Inc., and ABSA does not endorse any activities, materials, or products marketed by this company or organization."