Workplace Occupational Safety Resources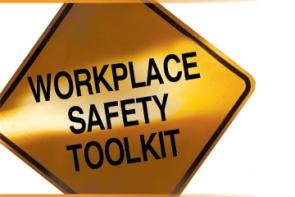 This resource page is intended to provide guidance, offer suggestions, and give recommendations to support supervisors, departments and organizations in their efforts to enhance safe working environments at The University of Iowa.  In doing so, we have identified elements and best practices that constitute a positive safety culture, provided specific recommendations that could be used to strengthen the safety culture in any unit, and identified tools and resources that would be beneficial to these efforts.
Safety Overview
Safety Components
Resources
Safety Overview
Purpose and Applicability
Safety is a positive value – safety practices prevent injuries, save lives, and improve productivity and outcomes. The purpose of a strong safety culture is to have administrators, faculty and staff who care deeply about safety, who have a firm knowledge of safety, who teach safety to their students, and who promote safety through their leadership. An effective safety culture is necessary, not only to protect employees and students, but also to protect the University's business, integrity and institutional reputation.
The safety culture of an institution is a reflection of the actions, attitudes and behaviors of its members concerning safety. Attitudes and behaviors regarding safety can change when there is consistent communication at all levels to not only reflect that safety is important, but is a priority.  The purpose in defining a safety culture is to aid in understanding of what is involved. 
The process for creating a safe work and educational environment involves everyone and is applicable in all departments throughout The University of Iowa.
 The University of Iowa safety and health policy was approved by President Sally Mason in August 2014.  It can be found in the UI's Operations Manual by clicking on UI Safety, Health and Environment Policy

[1]

. 
Communication
An important way to promote safety is through personal example. This is especially true for faculty and staff, as students will follow their examples. It is equally important for administrators and supervisors to lead by example.
Administrator and supervisors are advised to listen to employees' safety concerns and suggestions and then follow through with the appropriate action, as needed.
Promoting safety can take many forms, such as safety newsletters, bulletins, or seminars to discuss safety issues or incidents at unit /laboratory meetings that include items related to safety, and to make others aware of this workplace safety resource webpage, etc.
Embrace the credo: "The Safety Ethic: Value safety, work safely, prevent at-risk behavior, promote safety, and accept responsibility for safety" - Robert Hill.
Leadership
Institutional leaders play a key role in building a strong culture of safety. They inspire others to value safety, seek open and transparent communication that seeks to build trust, lead by example, accept responsibility for safety, and hold others accountable for their role in working safely.  A primary example of this can be found in the UI's Safety, Health and Environment Policy [2]. [3]
Expectations
Everyone has an important role in safety. 
Leaders are responsible to promote safe working environments, safety education and demonstrate the importance of safety in their actions with staff and students. 
Supervisors are responsible to ensure hazard assessments are done and ensure all staff and students have the necessary training to minimize the potential for injuries. 
All staff and students have an obligation to take personal responsibility for safety, complete the necessary training and follow all safety instructions, which includes wearing the prescribed personal protective equipment (PPE), using the proper safety equipment, and working in a safe manner.
Roles and Responsibilities
Administrators
Campus leadership promotes and supports a safety culture. 
Departments are responsible for implementing the necessary safety programs, the need for which is determined by the work being performed in their respective department. The leader of each department sets the tone for safety in the department. S/he is responsible for ensuring that safe protocols are in place, employees are trained on the potential hazards in their working environment, are educated on how to work safely to minimize risks. A leader should also require that protocols and rules are to be followed for the work done in that area/department. Generally, one or more individuals in the department provide administrative liaison for the Environmental Health & Safety office (EHS) to facilitate good communication.
Supervisors, faculty and Principal Investigators are responsible for the safety programs in their unit or laboratory and set the tone for the safety culture in their respective area.  Responsibilities include:

Knowledgeable about the specific safety program requirements,
Add unit specific information to the programs, as required,
Determine the required levels of personal protective equipment (PPE) and ensure that facilities and equipment are adequate,
Periodically review programs and safety equipment.
All Employees, e.g., Faculty, staff and student workers
have the right to be:

Informed about the health hazards potentially found in their work areas;
Properly trained to work safely

have the responsibility to:

attend training programs required by their supervisors,
stay informed about hazards in their work place,
use work practices and PPE that are required for the safe performance of their job,
plan and conduct each operation in accordance with recognized safety procedures,
inform their supervisors of accidents, conditions or work practices they believe to be a hazard to their health or to the health of others, and
adhere to the safety practices designated in their work area.
Training
Safety concerns apply across all disciplines. Everyone needs a strong knowledge base and the skills to work safely. Depending on the hazards identified through a hazard assessment, individuals must be trained on how to work safely with the materials or in potentially hazardous situations. Basic attitudes and prudent behavior should be nurtured at every level so that safety is a valued and inseparable part of all activities.
Accountability
All employees are accountable for working safely. 
It is everyone's responsibility to understand what is needed to perform his or her work safely. It is also everyone's responsibility to identify, point out, and correct things that s/he sees are not safe, or are not being done safely.  Safety is a 'team effort' and affects everyone.  
Although employer's need to provide the necessary resources, employees need to follow safe procedures.  Basically, employees are accountable for:
following all safety policies and procedures,

focusing on the job at hand,

notifying the supervisor about hazardous work conditions or unsafe workers, and

maintaining a neat and clean work environment.
Recognition
Recognizing individuals for an outstanding job done safely is an important part of a vibrant safety program.  One suggestion is to create voluntary procedures to solicit suggestions for improving safety and identifying safety concerns.
Other necessary components of a safety culture involve the following:
Risk assessment and control
Note: EHS is available to assist in performing a risk assessment.
Identify the scope of the work being performed.
Identify any hazards that may be present that could impact the worker and the environment.

Is there a risk for a slip, trip, or fall?
Is there a risk of exposure to an agent or chemical? If yes, by what route?
Is there a risk of adverse contact with harmful materials or equipment?

Assure proper staffing in relation to the work and associated risks, e.g., buddy system, etc.).
Determine what safety measures and training are needed, if any.
Identify if there is a regulatory requirement that must be met.
A Personal Protective Equipment (PPE) Hazard form 

[4]

must be completed.  This form will aid in identifying the hazards and controls used to prevent/minimize risks.
Depending on the risk assessment and hazards of your work area, the following are various safety programs in which your area/unit may need to be enrolled:
Hazard prevention and control
Identify the engineering controls and PPE that must be used to prevent exposures/injuries.
Read and understand Safety Data Sheets (SDSs).

SDSs are documents that accompany hazardous chemicals and substances when they are purchased. They outline the hazards, composition, safe handling, and disposal of the particular chemical or substance. One can 'google' the chemical name to find information about it, or use the EHS' SDS Information

[33]

site to assist in finding an SDS.

Remove any items from the work area that could react with hazardous materials you are using. 
Know the location of fire extinguishers, alarms, first-aid kits, eyewash stations, emergency showers, etc.
Understand the emergency procedures in the event of a chemical spill or other accidental release.
Know the symptoms of exposure and the appropriate first aid.
Incident investigations
All incidents/accidents must be reported by completing a First Report of Injury

[34]

.

In addition to notifying the Iowa City Police or Public Safety, if the incident involves a University vehicle or property, or if the incident involves anyone other than a University employee, also contact Risk Management 

[35]

at 335-0010. 
If the incident involves a spill of hazardous materials, contact EHS 

[36]

at 335-8501

Note: UIHC staff must also complete a Patient Safety Net Report.
Supervisors need to be made aware of the incident/injury and initiate an investigation to determine the circumstances surrounding the incident and assist EHS in its investigation, which is performed to help determine what measures can be taken to prevent recurrences.  If the incident involves an exposure to biological materials, the supervisor must complete an Incident Form

[37]

 and follow its instructions.
Information regarding follow up and where to go for treatment is available on UI's Worker's Compensation website

[38]

.
EHS will meet periodically with departments that have a significant number or more serious injuries during the past year to look more closely into the root cause

[39]

(s) of why these have occurred and assist in determining appropriate corrective measures.
Regulatory programs
Importantly, a strong positive safety culture originates from ethical, moral, and practical considerations, rather than from regulatory requirements. However, there are a large number of regulations that cover the workplace, many of which involve safety considerations:
Reviews/audits
Reviews and audits regarding safety should be done by the unit on a regular basis. EHS, in collaboration with the unit's safety representative will audit unit's safety program.
As an example of how this might be applied in a laboratory setting as part of the educational process, graduate students could participate with faculty and staff in periodic laboratory inspection or walk-through surveys.  By encouraging graduate students to participate in departmental safety committees or allowing them to participate in investigations of laboratory incidents would be a positive contribution to their educational experience.
UI 
partners with roles related to health and safety and links to key resources (your department may have its own safety representative):
Department-Specific Safety Resources

Facilities Safety

[57]

 - call 335-5444
UIHC Safety and Security - call 356-0839
University Housing and Dining Administration - call 335-3000