Logging in to eIBC
Enter or copy/past the following url in your web browser:
Log in using your Hawkid and password.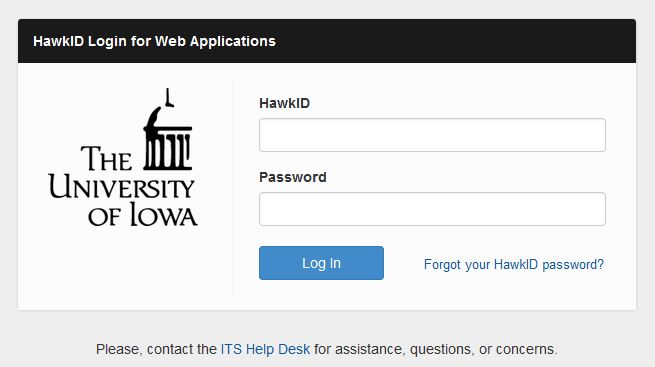 Logging out of eIBC
Since eIBC provides access to multiple systems using a single login, you will need to end your session by closing your browser. This will ensure that anyone using your computer will not automatically be logged in as you when they use your browser to go to research administration websites.
Note: Logging out of other research administration sites may disrupt your single sign-on experience.